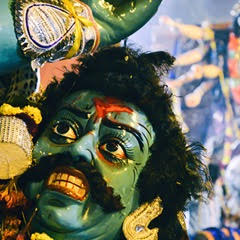 title:

start date:

Sun 10 July, 16:00

end date:

Sun 4 September, 00:00

organisation:

RAW Streetphoto Gallery

place:

west kruiskade 51 rotterdam, The Netherlands

admission:

free admission

more info:
RAW Streetphoto Gallery
 is very happy to announce the new exhibition of talented photographer 
Sandip Bose
 (works and lives in Kolkata, India).
The exhibition is concentrated on the Indian culture and Indian feeling of life.
Photography of Sandip is constantly searching for the Indian particular spirit. The magic of streets, the kindness of people and the mystic feeling of reality appear in his photos.The surprising discovery of Sandip Bose is an observation of daily hard life in India and at the same time great capacity for optimism in the future.
The new exhibition "Indian spice" presents result of Sandip research.
Indian spice – mix of multiple tastes, inspired by experiencing on the street life of India.We kindly invite you for the festive opening on the 10th July 2016 at 16:00.
Categories
exhibition