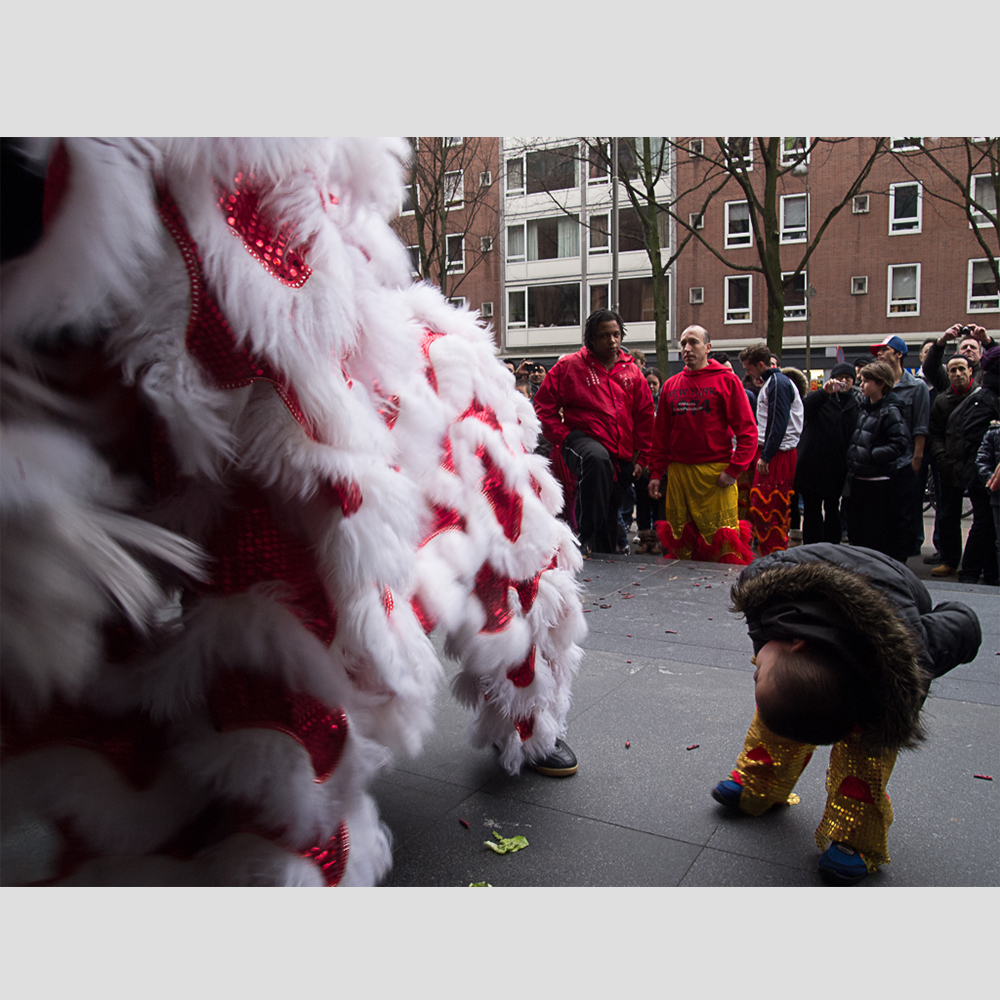 title:

start date:

Sat 6 February, 09:00

end date:

Sat 13 February, 18:00

organisation:

Several

place:

Rotterdam, Amsterdam, The Hague, The Netherlands

admission:

free admission
Chinese New year is the most important cultural event of China. A colorful happening with dancing dragons and lions, banging fireworks and bright colors. The fireworks drives away bad spirits of the old year and welcomes a new year full of goodness. The dragons symbolize higher forces and lions are the symbol of luck and fortune. Therefor dragons and lions dance at the parades.
In Rotterdam,  Amsterdam and The Hague you can experience this photogenic event.
The Hague, Saturday February 13
13:00 – 18:00
Gedempte Burgwal
At 13:00 hour the new lions come alive during the opening ceremony. Followed by Dragon and lion parades and fireworks.
www.chineesnieuwjaarfestival.nl
Rotterdam, Saturday February 6
12:00
Engels Grand Café
Groothandelsgebouw Stationsplein 45
Rotterdam Photo Club organize a Photographers meetup. Visit the chinese new year together with other photographers.
www.meetup.com
Amsterdam
Saturday February 6
The official Chinese celebration of New Year is at the Buddhistic temple de Fo Guang Shan He Hua.
Monday February 8
10:45 meetup Amsterdam Photo Club
He Hua Tempel, Zeedijk 106 -118
www.meetup.com
9:00 Lion dance at de Beurs van Berlage
17:30 Lion Dance at de Bijenkorf
www.Iamsterdam.com
Categories
excursion