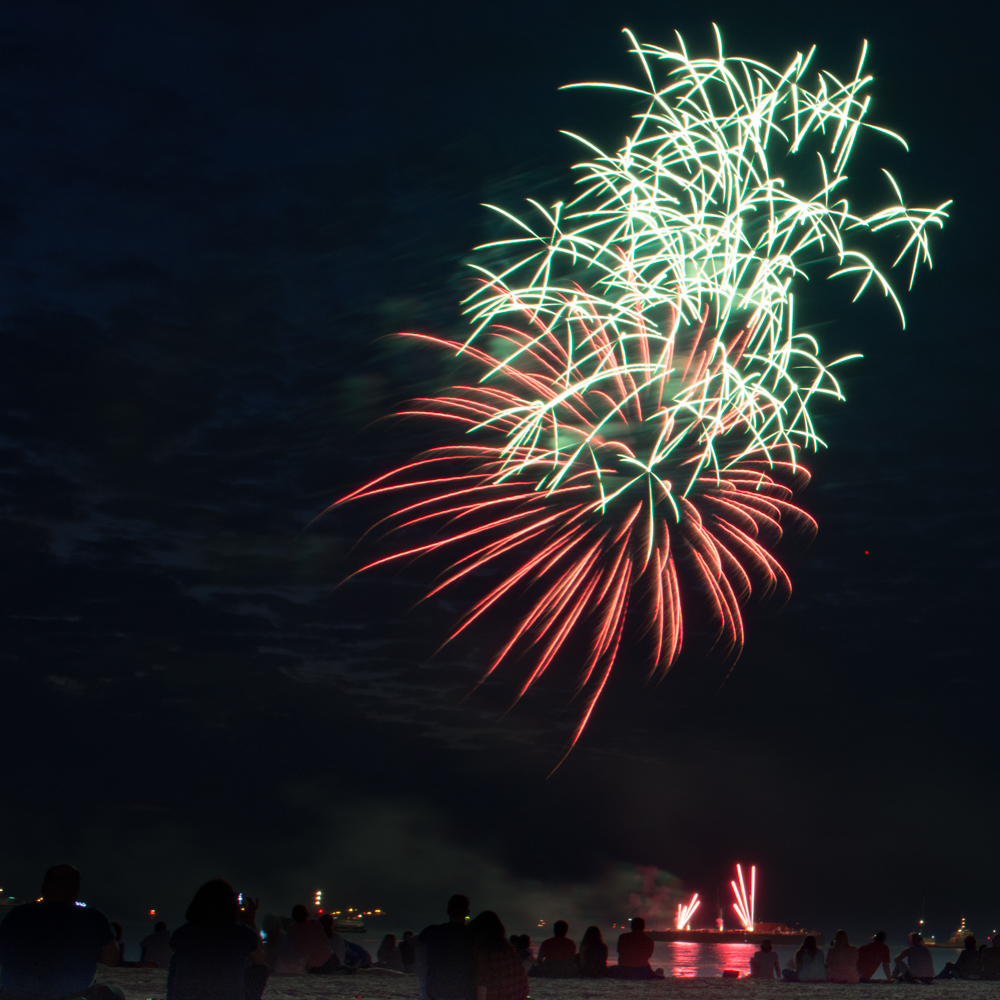 title:

start date:

Fri 11 August, 21:45

end date:

Sat 19 August, 23:00

organisation:

http://vuurwerkfestivalscheveningen.nl/

place:

strandweg the Hague, The Netherlands

admission:

free admission

more info:
If you like fireworks, this is the place to be. Also a good opportunity to practise the art of photographing fireworks.
8 countries battling it out in the skies, two on every Friday and two every Saturday, for 2 weeks.
Please note it is going to be crowded on the pier and the Boulevard. There should be enough place on the beach itself or at one of the many beach restaurants. I prefer a place called Sol as the barge with fireworks is right in front of it.
Categories
inspiration