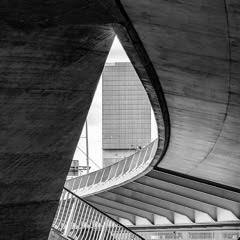 title:

start date:

Sat 10 September, 16:00

end date:

Sun 30 October, 18:00

organisation:

Raw street photo gallery

place:

west kruiskade 51 Rotterdam, The Netherlands

admission:

free admission

more info:
RAW Streetphoto Gallery invites you to the new exhibition of Rotterdam artist Marcel Van Oostrom. Vernissage will be the 10th of September 2016 at RAW Streetphoto Gallery.
This time subject of exhibition is Rotterdam folk. New and old faces that by mixing together create a new image of Rotterdam. His photoworks are going inside of city textures and unlocking contradictory images of Rotterdam city.
Going through his photoworks you will find the inspiration to rediscovering new city. Marcel's photos go into deep understanding of Rotterdam people and the space they live.
Marcel explaining his vision. "my photography is something between stopping time and showing beautiful moments, shapes and people. I also like the idea that what's on the picture isn't necessarily the truth. The viewer may make his own truth."
We will be happy to see you at vernissage. Marcel Van Oostrom will join the opening as well and will answer all your questions. You will have an unforgettable time.
Categories
exhibition