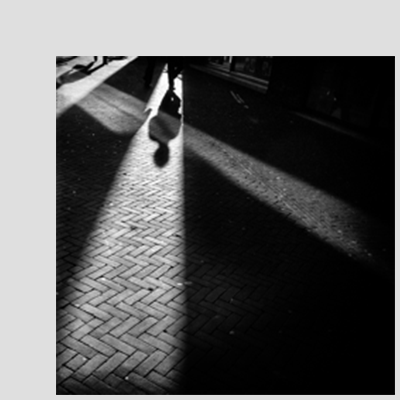 title:

start date:

Sat 21 January, 16:00

end date:

Sun 19 February, 18:00

organisation:

Raw Streetphotography Gallery

place:

West Kruiskade 51 Rotterdam, The Netherlands

admission:

free admission

more info:
Looking for unnoticed details in daily banality Chris reveals that life is much more amazing than we think. Think of twinkling lights, reflections, shadows. Or just a simple smile are making his photography so optimistic and full of inspiration.
Chris Moret's own vision: "What's important for me as a (street)photographer is the beauty in everyday things and situations. And I know that's a big cliche in the realm of street-photographers. But the discovery of a "pregnant moment" is a huge thrill. Catching the essence of that situation on camera the second. Producing, by editing, a good balanced picture that tells a story, is the ultimate climax for me. I really truly love that process. The camera is just the tool, of lesser importance. I consider my shoes that carry me around of more value. The main goal for me in my work is to tell a little story by a single image or maybe give the viewer the opportunity to create his own. They might start to look differently at everyday things they pass by so often."
Gallery ambition is to make the viewer go in search of new aspects from the usual scenes surrounding us. We hope that you enjoy the current exhibition of RAW Streetphoto Gallery.
Categories
exhibition