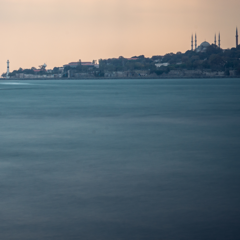 title:

start date:

Sat 4 November, 16:00

end date:

Fri 8 December, 10:31

organisation:

RAW Street Photo Gallery

place:

Coolsestraat 75 Rotterdam, The Netherlands

admission:

free admission

more info:
RAW Streetphoto Gallery is happy to open the solo exhibition of Véronique De Suerte "Timeless Istanbul". Veronique (living and working in Paris) has a particular passion for Istanbul. With her photo works she has decided to explore what is so particular in the city and what makes Istanbul one of the global metropolis.
Veronique has opened up the time layers of the city streets from Roman times through medieval times to contemporary city. All periods of European history are mixed into breathtaking sequences of scenes. Next to flourishing architecture and booming development, the human presence is not noticeable. and only shadows of people or car traces remind us about life inside the city. "Timeless Istanbul" is exploring the city character: the possibility of street and history mixing in one moment of time in one single place.
With new exhibition RAW exhibition, we have together experimented with space and materials. We want you to feel this mix of feelings of "Timeless Istanbul" and take with yourself some part of it.
Categories
exhibition