I love autumn. Chaos dominates the woods in autumn.
Where others spend their Saturday afternoon with their leaf blower, I happily wander through the woods, kicking up the leaves as high as possible. The swirl of beautiful yellow-red nuances flowing down like a waterfall makes me happy.
Chaos dominates the woods in autumn. In no other time of the year there are so many topics fighting for the photographer's attention. Where will you start as a photographer? The beautiful forest paths lined by colorful trees have been photographed thousands of times. Sun beams are still magical, but are also often photographed. Therefore, I focus my lens on the chaos this time.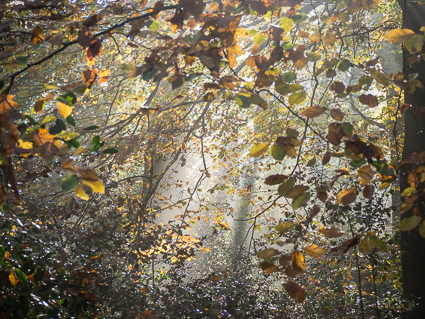 The challenge is to bring order to this jungle of colors and shapes without losing sight of the chaos. Is it possible to create a beautiful picture this way? It is a topic that has been keeping me busy for some time, but how excited I am about taking the picture, at home on the big screen, the results are almost always disappointing.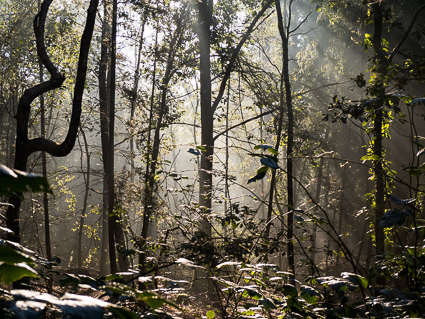 Until this week. This time I was lucky. A thick fog hung in the woods and the sun send her light to the scene. Circumstances that makes each photographer happy and which also appeared the solution to my chaos challenge. The fog creates a nice contrast to the background and the light brought extra attention to the striking elements. At home, editing the photos, almost every photo seems to be a hit. Long live chaos!