Why write tips on fireworks photography in the summer, and not near NYE, you may ask?
Well, besides the International Fireworks Festival in The Hague and the fireworks display at the World Port Days in Rotterdam, both in the Netherlands, there are many festivals and other events around the world who use it to end the party with. So, ampel possibilities to hone your skills for the end of the year.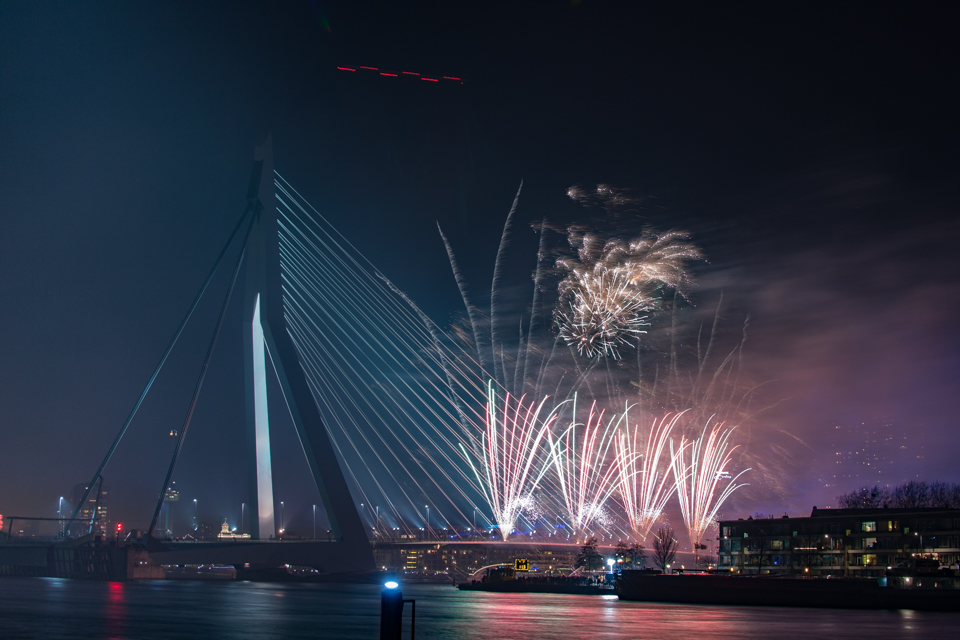 #1 Use a tripod, or beanbag.
As it falls under long exposures, a sturdy place for your camera is rather obvious.
#2 Frame the picture 
By either focusing on infinity, or on (parts of) buildings, bridges etc., depending on location of course. People can be fun too, even when they move a little bit.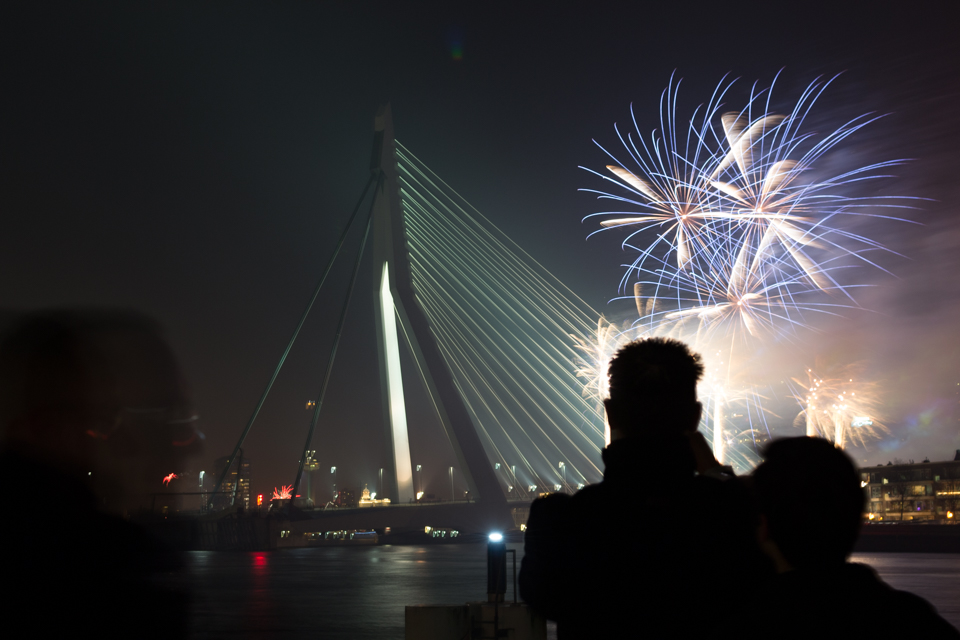 #3 TURN OFF
vibration reduction, some cameras tend to over-react when in this mode on a tripod.

autofocus, to prevent the camera trying to refocus in low light conditions.

I prefer to turn off noise reduction as well as it takes away time shooting whilst the camera processes the image.
#4 Iso 100, 3s, f 5.6-8, but as with all photography, experiment with the settings
#5 Use a wired or wireless remote, not only to reduce camera shake, but if you're on continuous shutter mode, you can lock the remote to keep on shooting
Same goes if your camera has a built in intervalometer or you can use an external one, like triggertrap.
I have used triggertrap on my old camera in star trail mode, settings 3s, 0.5 delay, but as my new camera has it built in, I may end up using that one.
#6 Dress warm, use a torch or headlight if you're in a dark spot. Safety first!
#7 Check your photos from time to time to see if they need some adjustment but do not forget to enjoy the show!