We are happy to see the first edition of Rotterdam.Photo announced.
Have you ever asked yourself why a trendy Photo festival like New York's Photoville doesn't exist in the Netherlands? So did Marcel Kollen. He took the challenge and joined the Artweek Rotterdam. The first edition of Rotterdam.Photo will take place at the Deliplein, near by the Dutch Photo Museum. Shipping containers transform into galleries with exhibitions, screenings, lectures, activities and workshops. Part of the festival is a wide music program related to the Identity theme.
The festival has several themes, all under the heading of 'Identity'. "Rotterdam.Photo offers a great opportunity to photographers to show their photos during Artweek Rotterdam. This is usually no option for us. The chosen form of containers fits well with the neighborhood Katendrecht. It renders a raw character to the event. Of course we go for top quality photo exhibitions from local to international photographers." Marcel Kollen, the founder of the festival, commented.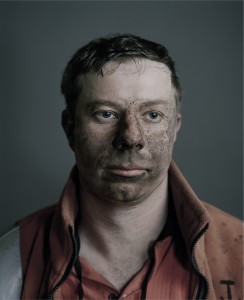 Is your work more or less in line with our theme and are you interested in joining? Rotterdam.Photo is looking for (new, old, known, unknown) photographers. Photographers are invited to show their views on portrait photography. On the website www.rotterdamphotofestival.com you'll find a registration form. Send it to Marcel Kollen of More Productions before January 15.  On January 17 the full program will be announced.
Date: February 11th to 14th 2016