When I wake up in the morning I grab my phone to see what has happened to the world around me.
During breakfast, I read all the reports of photo tours, birthdays and reflections from my Facebook friends: the first steps of a daughter, a bird that just landed in the backyard, walking with the dog or a delicious homemade cake. The private lives of many fellow Facebookers and Instagrammers in a nutshell.
In this time and age we can hardly imagine there was a time when there were no images of everyday life at all. I realize this while I'm viewing the exhibition 'From Bosch to Bruegel' in Museum Boijmans van Beuningen. The immersion, humor and symbolism surprises me as I walk amidst the first paintings and etches which pay attention to everyday life. Would all those kitchen garden enthusiasts know that a pot of leeks on the wall once was a symbol of a brothel?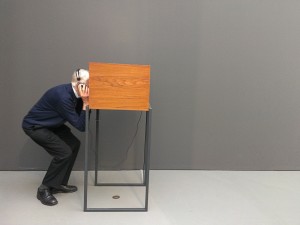 Chuckling I go on. In the meantime I realize how nice it is to revive the ancient symbolism and proverbs again. An angled broom at the door symbolizes adultery. The husband left and nothing stands in the way of lovers to visit the house. I wonder what new images come by on social media next week …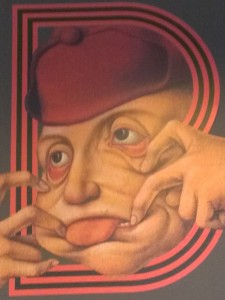 The exhibition Van Bosch tot Breughel is opened until January 17th in museum Boijmans van Beuningen in Rotterdam
www.boijmans.nl